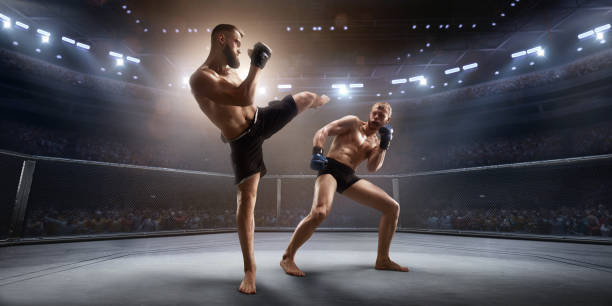 Mixed martial arts has taken the contact sports world by storm, with top organisations such as UFC, Bellator and One Championship showcasing the top MMA athletes. While MMA enjoys a huge fan following, it isn't only spectating that people love, as many young people take up MMA and there are numerous reasons for this.
Self Defence
Many people learn MMA in Bangkok to acquire self-defence skills, which is more important than ever during these troubled times. MMA incorporates judo and Jui Jitsu and the courses teach you how to use your opponent's weight against them. There are many self-defence techniques including blocking punches and kicks and after a few sessions, you will become more confident in dealing with a physical assault.
Boost your Fitness Level
Mixed martial arts is great for improving your overall fitness level and your local MMA gym would run classes of all levels, including improving basic fitness. Attending classes two or three times a week is all you need to reach a higher level of physical fitness.
Competing in the Octagon
Those that wish to actually compete in the octagon are what we call serious MMA fighters and they may have to train for a year before fighting. It all depends on their coach and whether you are looking to be another Conor McGregor or Kamaru Usman, or you simply want a higher level of fitness. To say this is a gruelling sport is a massive understatement, plus there is so much to the sport, with striking, grappling and take-downs.
Learning the Rules
The rules of MMA are indeed complex, although, to be fair, there isn't much you are not allowed to do when fighting an opponent. Eye pokes are always an issue, as the fighters wear special gloves that leave the fingers open and there are times when a fighter is kicked in the groin area (they wear a special protective cup). Of course, if you are getting into MMA for fitness reasons, competition rules won't really apply to you.
The Challenge
For many who practice MMA, it is the supreme challenge that one has to make to become a proficient MMA fighter that is the attraction and the great thing about mixed martial arts is that anyone can join in. Middle aged people have been known to take a few lessons in self-defence and let's face it, you can be in the wrong place at the wrong time in the UK, especially in cities.