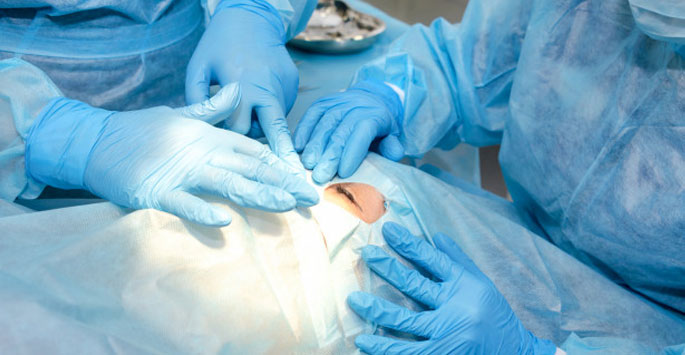 Prescription glasses and contact lenses are great ways to solve the inconvenience that refractive errors such as farsightedness, myopia, and astigmatism cause in people's lives. However, there are cases where patients need help to adapt to these treatments or still wish not to depend on this type of correction to see clearly and sharply. For these situations, the most indicated treatment is refractive surgery with kraff eye institute for example.
What Is Refractive Surgery?
Refractive surgery is a surgical procedure aiming to correct refractive errors, such as myopia, hyperopia, and astigmatism. With the aid of modern equipment and high-precision techniques, the ophthalmologist can change the cornea's curvature and model its shape to correct the refractive vision problem that the patient has.
Most Common Types Of Refractive Surgery
The most common refractive surgery techniques are known as PRK and LASIK. Both are made with a high-precision laser that allows the remodeling of the cornea to correct the degree. Below is a brief explanation of each of these techniques.
Photorefractive keratectomy (PRK): considered the most consolidated method of refractive surgery, this technique consists of scraping to remove the outermost layer of corneal tissue, allowing the application of the laser in the region.
Laser In Situ Keratomileusis (LASIK): in this technique, a thin cut, called a flap, is made in the outermost layer of the corneal tissue to apply the laser to the innermost layer. At the end of the procedure, this flap is repositioned to allow healing in the region.
As for performing refractive surgery, the PRK and LASIK techniques do not require hospitalization or general anesthesia. The procedure takes minutes, and the postoperative recovery time is, at most, ten days. Regarding the definition of the most indicated technique, it is done by the ophthalmologist based on the evaluation of the curvature and thickness of the cornea in addition to the degree of refractive error that the patient has.
Who Is Refractive Surgery Indicated For?
Refractive surgery and myopia treatment is a treatment capable of reducing or even eliminating dependence on eyeglasses and contact lenses to correct refractive errors, such as myopia, astigmatism, and hyperopia. Therefore, it is indicated for those who find themselves in this situation and have the recommended procedure after medical evaluation and specific exams.
However, it is not enough to have the desire to reduce or end dependence on the use of glasses or contact lenses. For refractive surgery to be performed, the patient must be over 21 years old, have the degree stabilized for at least one year, and not be pregnant or lactating. In addition, vision problems (such as keratoconus and ocular herpes), severe rheumatological and autoimmune diseases, and decompensated diabetes can make the procedure unfeasible.