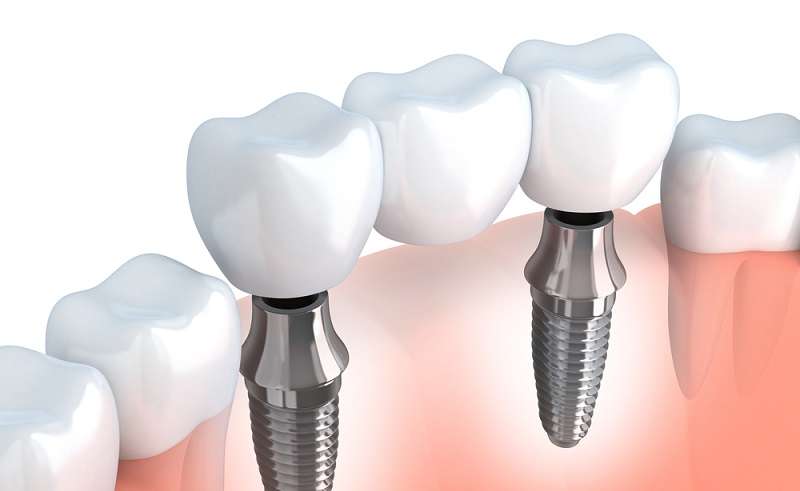 Some people can smile only half-heartedly. After all, it is difficult to grace the world with your smile when you feel self-conscious. Maybe you have a gap between your teeth that you really do not want everyone to see. If so, you can take care of this flaw with an implant.
You Do Not Have To Feel Self-conscious about Your Smile
Implants are used to transform people's smile so that they can smile with ease. That is because an implant is an artificial root. This titanium device is used for affixing dentures, bridges, and crowns. Therefore, it is one of the most effective ways to regain the smile that you thought you had lost.
A Warmer and Friendlier Smile
By adding dental implants in Canberra, you will feel like smiling again, but this time you will feel warmer and friendlier. When dental implants are added, it takes some time to complete the process. However, most patients are willing to go through the procedure because it is more permanent, and it will provide them with good results.
Do Your Dentures Slip at Times?
For instance, some patients now wear dentures, but they would like a more permanent smile solution – one that replicates how regular teeth grow or are established in the mouth. They can get rid of the annoyance of slipping dentures by having implants installed.
Do You Want to Enjoy Food Again?
If you are someone who wants to eat as people with natural teeth are able to, you should strongly consider having implants installed and crowns affixed to the roots. By taking this stance, you will feel more confident personally, professionally, and socially.
In fact, some people have transformed their smiles with implants and have embarked on a whole new career. That is because they feel more confident about meeting the public and the demands of certain jobs. Therefore, you can end up making more money simply by going through this process.
Visit a Dentist to Obtain a Smile Assessment
To assess your smile, the dentist needs to take images of your gums and learn more about your expectations in this respect. You need to be realistic about the process. What you will receive is a better-looking smile and more self-confidence. While implants will not solve any communications problems in and of themselves, they will give you the confidence to handle some of the issues you may now be facing.
Give Yourself a Whole New Look
Give yourself a whole new look for the New Year by seeing a dentist about implants. If you want to make the most of the money you spend at the dentist, implants are a good and reliable investment. Simply visit the website of a dentist who features this kind of work for further details and information.
Do Not Procrastinate – See a Dentist Now
Now is the time to make a change and feel better about the way you look. You should not have to feel worried when you smile. By visiting a dentist who provides implants, you can gain the confidence you need to take care of your smile positively and easily.