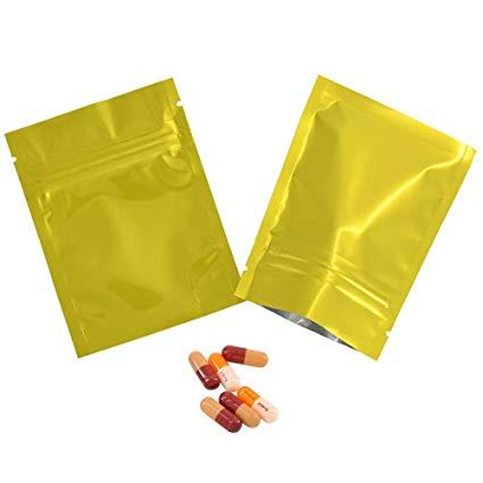 Operating a pharmaceutical business is quite complicated because there are serious issues that concerns the consumers as well as packing and transporting of the products. We are all aware that producing medicines require through testing to meet the standards and effectiveness of this drug. It has to undergo certain procedures to ensure its quality. Therefore, packing it means that you have to keep the freshness and safety of the medicines. Through this way, you would be able to meet the needs of the consumers.
In fact, it is your obligation to deliver this in the market at a good condition, so you have to be responsible in choosing a reliable contract packaging company. If something went wrong with these products, then you are also the one responsible for this. You should also know that this will greatly affect the success of your business. Now, failure to use a good pouch for packing may lead to various business-related problems. You will not surely like it when consumers start questioning the reliability and quality of your goods, right?
To ensure the security of your pharmaceutical products, you have to deal with the right and trustworthy pouch filling contract packaging services in your area. It would be great, if they can also provide you automated and quality machines for a fast and better performance. Through this way, you won't need to face issues with the orders and distribution to various shops. Anyway, to help you choose a pharmaceutical manufacturer for pouch filling services, we have here a few tips for you to consider.
Manufacturer or Company
It would be ideal to find a local manufacturer to avoid travel issues. You surely have quality checker, right? In my opinion, it would be convenient to visit and do the auditing when the location is closer to avoid hassle and lessen traveling time. Sometimes, the production of your medicines and the storing might be done in two different places. In this case, you would like someone to monitor the activities from time to time. When these spots is not too far, then checking on the packaging would not be a problem.
Aside from that, you also need to make sure that this company can comply with the requirements and regulations of the FDA. Compliance with this organization is very important because the consumers are meticulous when it comes to such approvals. And then, if possible, make sure that these are experts and have experience in the field of pharmaceuticals.
Pouch Filling Machine
When it comes to the machines, you have to consider the speed. Now, how many pouches would you like to fill in one minute? The slowest production would be filling 50 packs per minute. Anyway, this will depend on your orders or how much supply you need to distribute.
Since you need hygienic requirements for pharmaceuticals, the type of packing must be considered. Whether it is wet or dry, fast or slow flowing and light or heavy, specific hygiene is still a requirement. Therefore, you have to make sure that the filling machines comply with these needs. Click this and check the packing guidelines that WHO have set.
The design or style of a container will depend on how the consumers use this product. If you need to pack it in different sizes, then you have to provide that to satisfy the buyers. Therefore, you should also make sure that the machine has the capability to change the size. Lastly, the style of this container will depend on how it will be displayed or sold. It may stand on its own or hang it on hooks.
Packaging
The availability of the materials to be used for packing is very important, too. You may go for a stand up, flexible film, foil and protective packaging. Traditionally, stand up pouches are chosen because it is easy to keep on the shelves. Anyway, these are tightly packed, so medicines are secured.
Others use flexible films with materials like Ethylene Acrylic Acid and Ethylene Vinyl Acetate – read further about the advantages of using flexible packing at https://www.packagingdigest.com/flexible-packaging/4-reasons-why-flexible-packaging-hot-today. While there are also those, who are using foil to increase the shelf life. And then, protective packaging is also available in various sizes to protect during the transit.