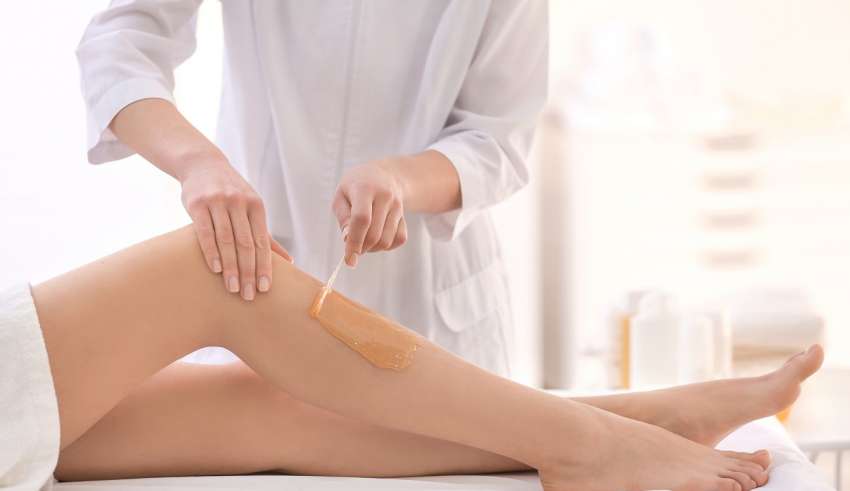 Rihanna loves Brazilian Wax and its pain: "I love the pain. It feels good to me". During a spa wax session, she said "no way" to the numbing cream. But you may not want this pain. Even the every-four-week big expense may hurt. Plus, spreading open your intimate areas to the salon attendant may be uncomfortable. So, can choosing the Brazilian be your first waxing mistake?
Want a cheaper and easier alternative? Befriend ready-to-use at-home body wax strips! They can depilate not just the bikini line but legs, arms and underarms too. To prepare the right way, here are 5 skin-related mistakes to avoid before waxing.
Five Things Your Skin Doesn't Want Before Waxing
#1 – Overlooking Any Skin Conditions
You don't want to wax an area full of rashes or inflamed. This may worsen the skin condition. So, wait if your skin is sensitive. Once it recovers, bring on the hair removal wax strips.
#2 – Not Waiting for Hair to Grow Long Enough
Let your hair grow at least a quarter inch long before waxing. Only if it's longer, trim it or snip off the ends. The right hair length allows a wax strip to effectively grip and pull the hairs as it can't pick too short ones. But also, don't wait for the hair to grow too long. Then it won't stick fully to the strips and can pain during depilation. Hair growth for 2-3 weeks helps hair removal wax strips work great.
#3 – Forgetting to Moisturise
Sensitive skin can get nourished with almond oil and Vitamin E, and dry skin with Aloe Vera gel formulations of the best hair removal wax strips. But your skin also needs moisturisation on the days leading up to waxing. This lets the strips release more smoothly and painlessly. However, avoid moisturising on the waxing day. Freshly coated hair may slip from the wax's grip.
#4 – No Time for Exfoliating
Gently exfoliate the skin using a slightly rough washcloth before waxing. This helps the hair removal wax strips grab hair, not dead skin flakes. However, avoid harsh scrubs which can leave the skin sensitive to pain.
#5 – Not Cleaning Your Skin, Followed by Drying
On the waxing day, wash your skin with mild soap. This prevents any sweat, dirt, oil, makeup, germs or other residues from interfering with the session. Oil checks wax from adhering. Grime may cause infected bumps. Right before waxing, steam or soak your skin with warm water for a while. The hair would soften and expand for a good waxing grip. Then pat the area dry with a clean towel because wax doesn't stick to wet hair either. Finally, apply some talcum powder so that the wax strips catch hair, not your skin.
Some extra tips! Avoid taking alcohol or caffeine before waxing. This may turn your skin sensitive to pain. Besides, when periods are too close, don't wax pubic hair. The intimate area is usually more tender during this time. Now that you've learnt how to prepare like a pro for at-home waxing, pick up the strips and get going!