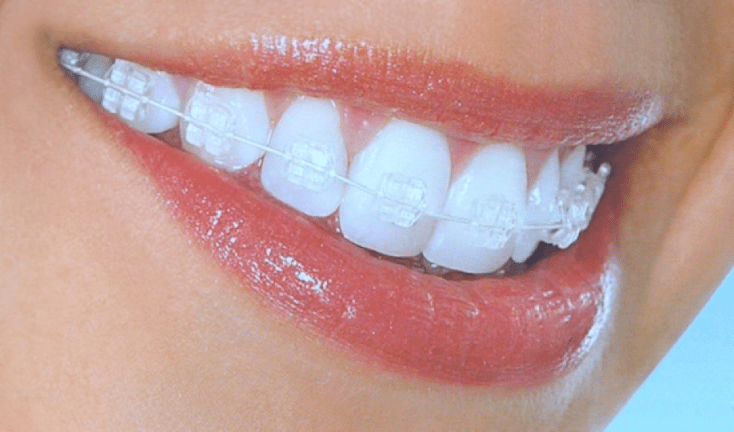 Invisible braces are made for adults but not recommended if the baby teeth remain. Children confront orthodontic issues that need conventional metal braces on the front of their teeth. But, only your dentist can determine if you are eligible for one or not. Invisible braces are designed for adults because of their need for absolute cooperation. The trays must always be worn for 22 hours and must not be forgotten or lost.
Types of invisible braces
Ceramic or clear braces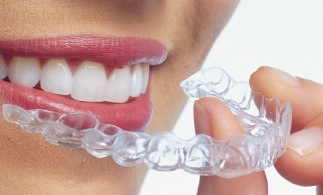 They are made of composite materials that are weak and brittle in nature. These brackets are larger and need small rubber bands to hold them to the arch wire. As the ligatures are clear or white, they can easily be stained. The self-ligating clips don't need any retying with wires or elastics. Know that, these brackets are also not detachable until the treatment is accomplished and can cause irritation and discomfort. As they aren't durable as metal braces, they need a longer treatment time. These brackets are costlier than metallic ones.
Inside braces
These braces are attached to the back of the teeth so that they cannot be seen. These braces use the scanned images of the teeth in order to create a custom and special brackets attached to the insides of upper and lower teeth. This makes them look attractive than other brace wearers. Know that these braces are fixed and not detachable. Elastics can be used with these braces to accelerate the treatment. These braces are expensive than traditional ones because computer customization is needed to make the brackets.
Clear aligners
These aligners are a series of clear and detachable aligners which are custom designed to fit your mouth to offer irritation free treatment. These aligners are nearly invisible, and wear and tear resistant. With these aligners, no brackets can come off or wires that can break or poke. These aligners can be removed for eating, drinking and special occasions. As the clear aligners are detachable, they need more self-discipline to wear it on a consistent basis as they are very easy to be misplaced or lost. And know that when you lose them, it may cause delay in treatment and may cost you extra. These aligners may cause you a slight pain or discomfort especially in the beginning when new aligners are equipped and pressurizes on the teeth to remove them. These aligners are made when your dentist takes a 3d impression of your teeth and sends them to the manufacturer's lab to create a custom fit clear aligner for you.
Ensuring good oral health is crucial. By finding a Dentist Near Me, individuals can establish a routine of regular check-ups, catch potential issues early, and keep their smiles bright and healthy.